Williams Replacement System 11 Background Sound Board: $75.00

This Williams background sound board is a direct replacement for pinball machines that use board number C-11029 or C-11030. This board is used in 2 Williams pinball machines. Those machines are the following:
High Speed

Grand Lizard
All of Kohout Enterprises replacement circuit boards come preinstalled with your game specific ROMs. Please be sure to select your machine from the drop down box so your new board will arrive ready to plug-n-play.
Each board comes complete with the replacement board, schematics, board layout drawings, and instructions.
The old System 11 Background Sound board: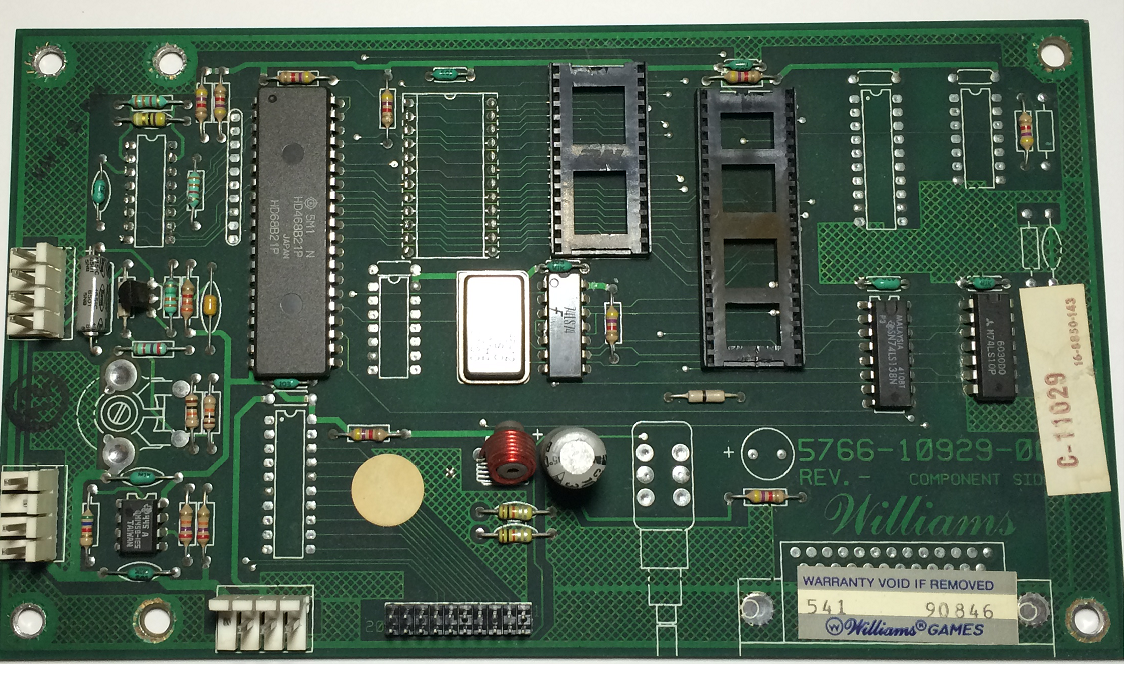 The Kohout Enterprises System 11 Background Sound Board: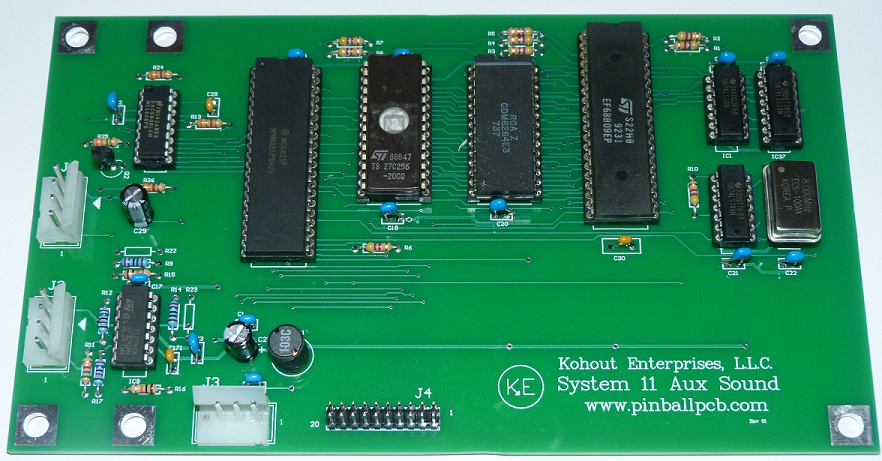 Background sound board mounted in backbox: