Williams System 6, System 7, and System 9 Display Driver: No Longer Produced

This Williams display driver C-8363 is one of the most commonly used, but hardest to replace because of the obsolete High Voltage I.C.s that are used to drive the 90V fluorescent displays. The UDN7180 and UDN6184 are both obsolete and very difficult to find. Once a replacement is found, there is a good chance that it will not last long, since it is probably already 20 years old.


This board replaces the obsolete High voltage IC devices with discrete components rated at 300V and higher to be sure it can easily handle the 90V needed for the displays. All of the components are readily available and are ordered new for the production of this board to be sure it will be usable for another 20 years. Additionally, all the I.C.'s used are mounted using machined pin sockets, for reliable connection, yet easy replacement and trouble shooting.


Because of all the discrete components, the size of the board was increased slightly, however the mounting holes and connector placement is identical and should have no problem fitting into the machines listed below:


System 6
Algar

Alien Poker
System 7
Black Knight

Solar Fire

FirePower II

Jungle Lord

Barracora

Defender

Cosmic Gunfight

Hyperball

Joust

Laser Cue

Time Fantasy

Varkon

Warlok

Barracora
System 9
Space Shuttle

Sorcerer
This can also be made to fit other System 6 games, such a Firepower, however it requires a ROM modification. More information on this can be found at pinball4you. Note: The above games listed do NOT require any modification. Algar and Alien Poker used the C-8363 System 7 Display Driver board.
Each board comes complete with the replacement board, schematics, board layout drawings, and instructions.
Need Cables? I also have the 20 pin ribbon cables available. Click HERE for more details.
The old Williams System 7 or System 9 C-8363 display driver board: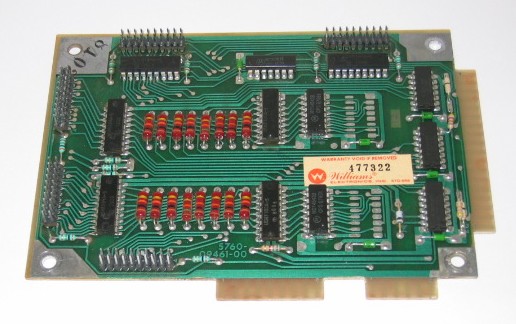 The Kohout Enterprises System 7/9 Display Driver: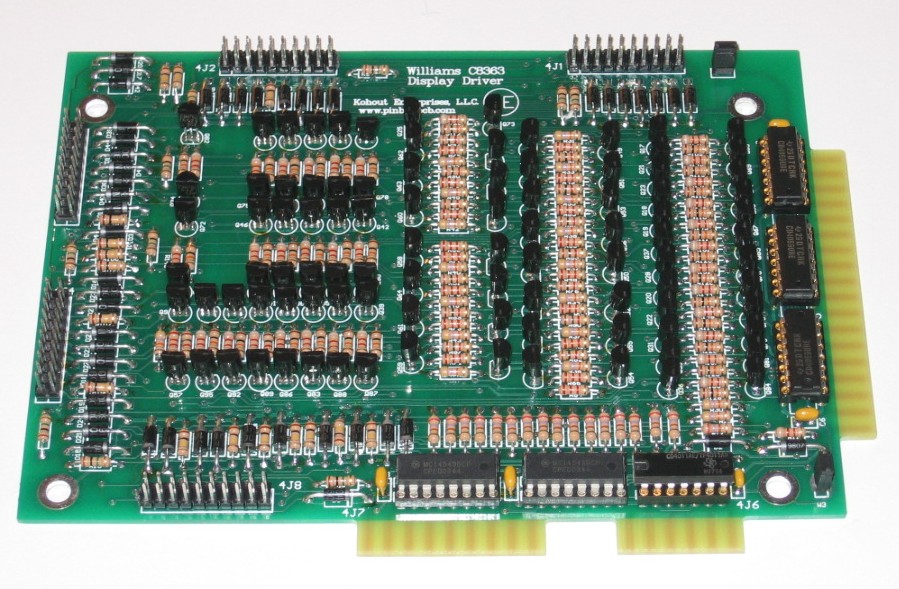 Display Driver mounted in Backbox: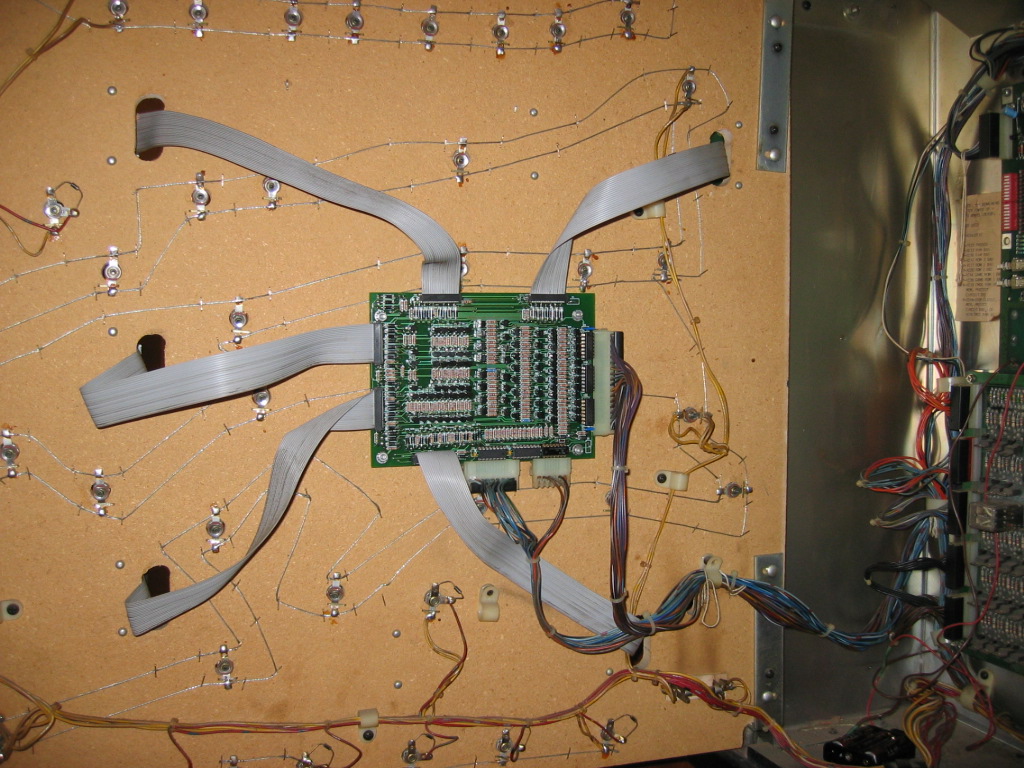 Operating in a classic Black Knight machine!