Price: $35
This is a drop in replacement for games using the flipper power supply. The newly designed replacement flipper supply has an increased thickness as like all other Kohout Enterprise boards. The increased thickness makes the board more durable. Also added is a LED indicator showing when the power supply is functioning properly and as an indicator that the fuse is good. A heat sink is added to the bridge reflector to minimize heat and increase the life expectancy of the supply.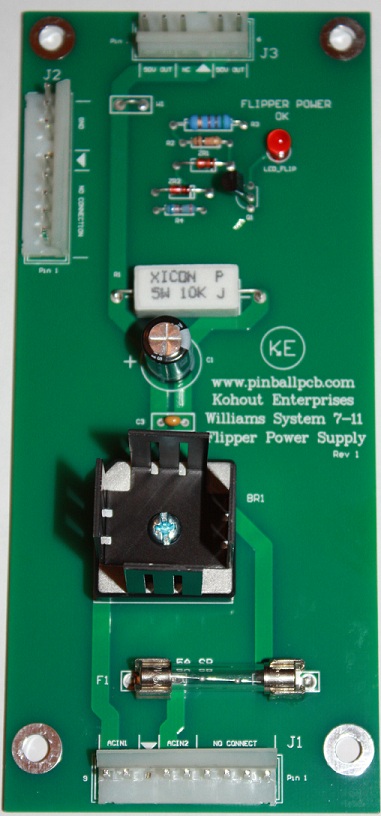 Replaces Williams part number: C-9939.
Used in the following games:
Comet
F14 Tomcat
Millionaire
Fire!
Firepower II
Grand Lizard
High Speed
Pin*Bot
Road Kings
Sorcerer
Space Shuttle
Note: Our description says it's a replacement for systems 9 thru 11 Williams pinball machines but this board is also used in 1 system 7 machine – Firepower II.