Williams System 11c Sound Overlay
Price: $79
This is a new design, and there will be a ~1 month delay before we ship production boards. Please be patient if you order one.
This Williams Sound Overlay board is a direct replacement for Whirlwind pinball machine, board number C-13287. This board is only used in Williams Whirlwind.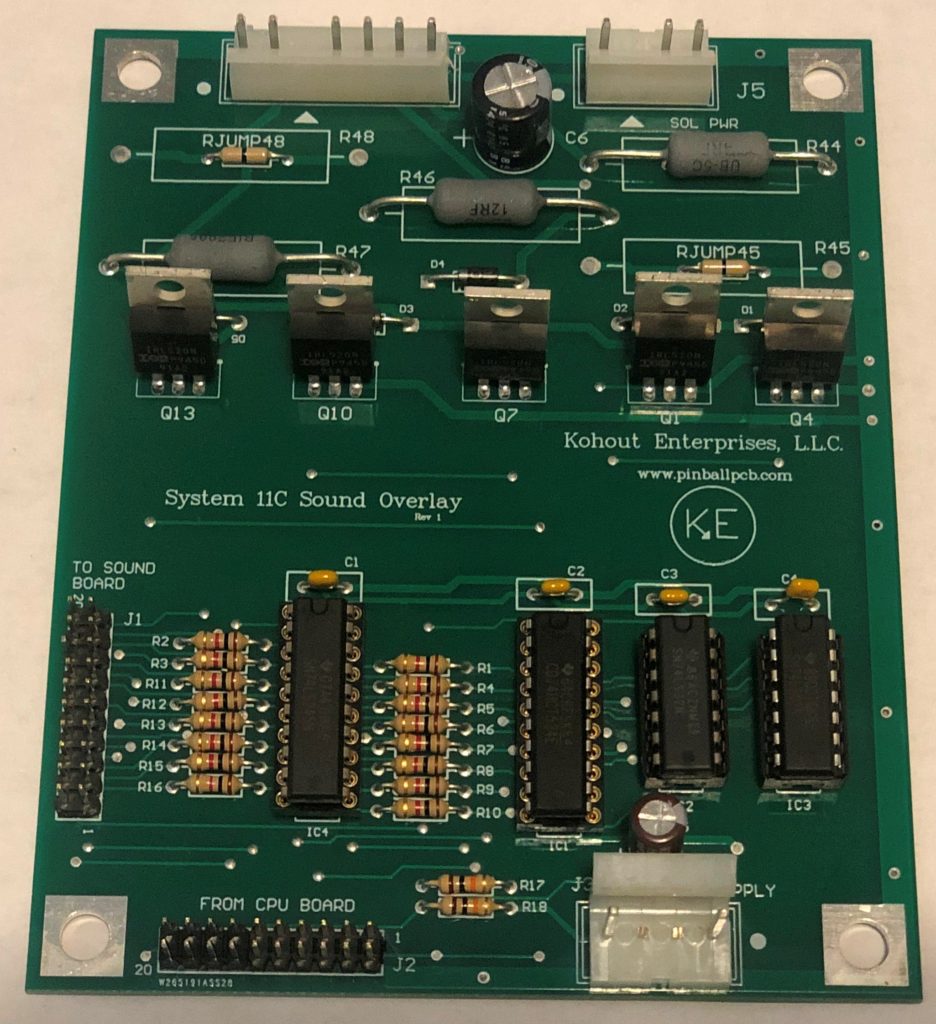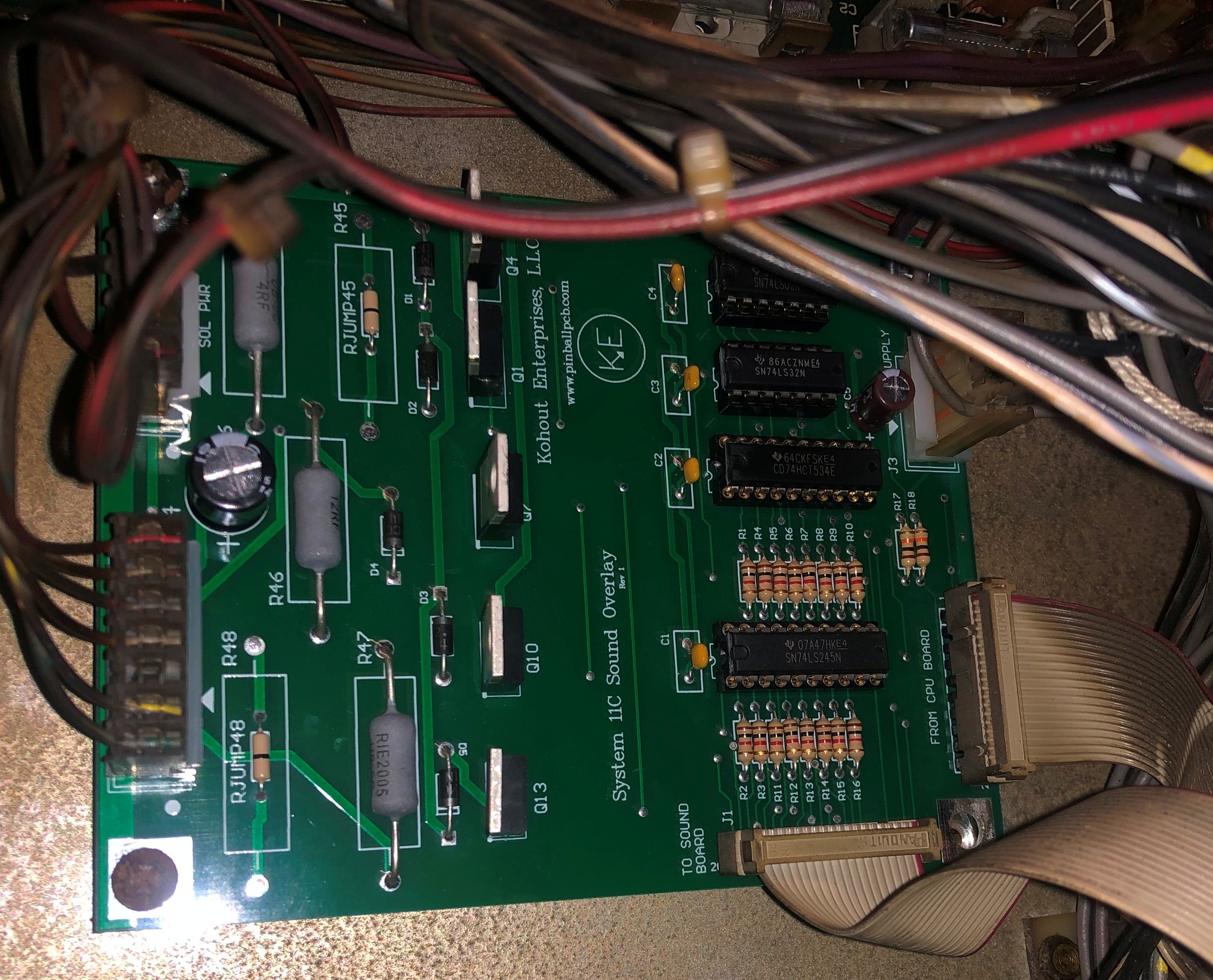 Each board comes complete with a manual that includes instructions, parts listings, schematics, and a board layout drawing.