---
Price: $229 – Main Board
Price: $425 – Main Board and Driver Board
NOTE: Out of Stock
AVAILABLE AGAIN STARTING June 30, 2021
This is a drop in replacement for all Williams System 3 to 7 pinball and shuffle bowler games. Like all the other Kohout Enterprises' boards, obsolete components have been designed out, when possible, and up to date devices are used. The board includes a 30 day unconditional guarantee and a 1 year repair/replacement warranty.
Some Improvements to the original are as follows:
No Battery Backup required – Preferred option uses Ramtron FerroRAM which does not require a battery to save data. As long as we have stock, these will be installed.
Added 40-pin connector for Replacement Main Driver Board – A standard 40-pin IDE connector has been added to bypass the large, problematic molex connector.
Simple Diagnostic LED's added for troubleshooting – 9 LED's were added to check the critical signals on the board to be able to troubleshoot simple problems with the board.
Simple jumpers to allow many different configurations of EEPROMs – 2532 or 2732 EEPROMs can be used and Williams supplied Firepower EEPROM code requires only a jumper change.
Clearly labeled Jumper Setting and components are silk screened on the board for easy identification.
Difficult to find IC's have been designed out and replaced with components that are currently available from multiple sources.
Thicker PCB for improved durability – 0.093″ instead of 0.063″
Each board comes complete with the replacement board, schematics, board layout drawings, instructions, and one EEPROM set to the game of your choice.
NOTE: When ordering the Main and Driver board "combo", the 40 pin molex connectors will not be installed. They will be replaced by a 40 pin IDE cable.
This replacement board will work in the following games:
System 3: Contact, Disco Fever, Hot Tip, Lucky Seven, and World Cup
System 4: Flash, Phoenix, Pokerino, and Stellar Wars
System 6: Blackout, Firepower, Gorgar, Laser Ball, Scorpion, Time Warp, Tri Zone, Algar, Alien Poker
System 7: Black Knight, Barracora, Cosmic Gunfight, Defender, Firepower II, Hyperball, Joust, Jungle Lord, Laser Cue, Pharaoh, Solar Fire, Star Light, Time Fantasy, and Warlok
Shuffle Alleys: Topaz, Taurus, Pompeii, Aristocrat, King Tut, Omni, Big Strike, and Triple Strike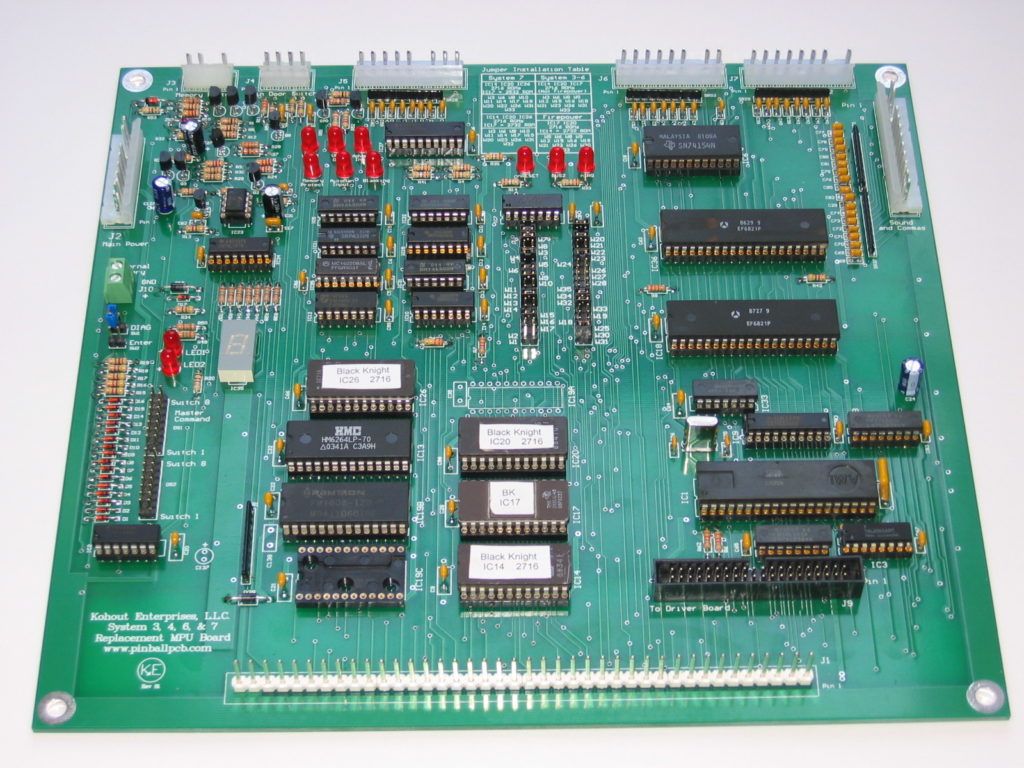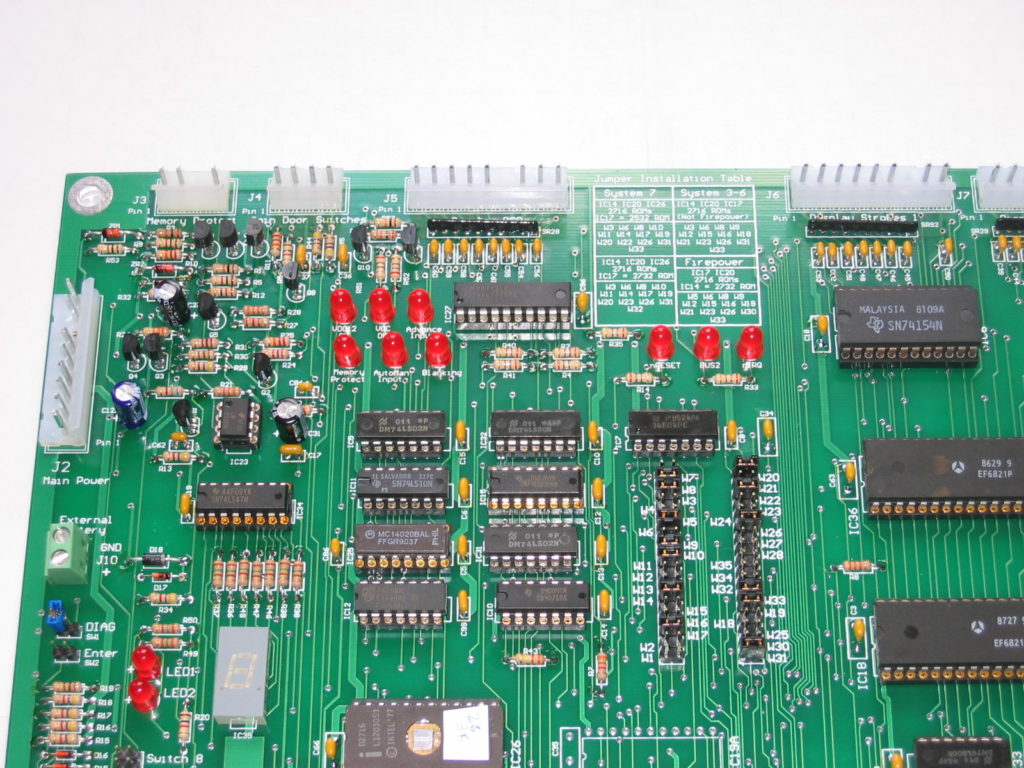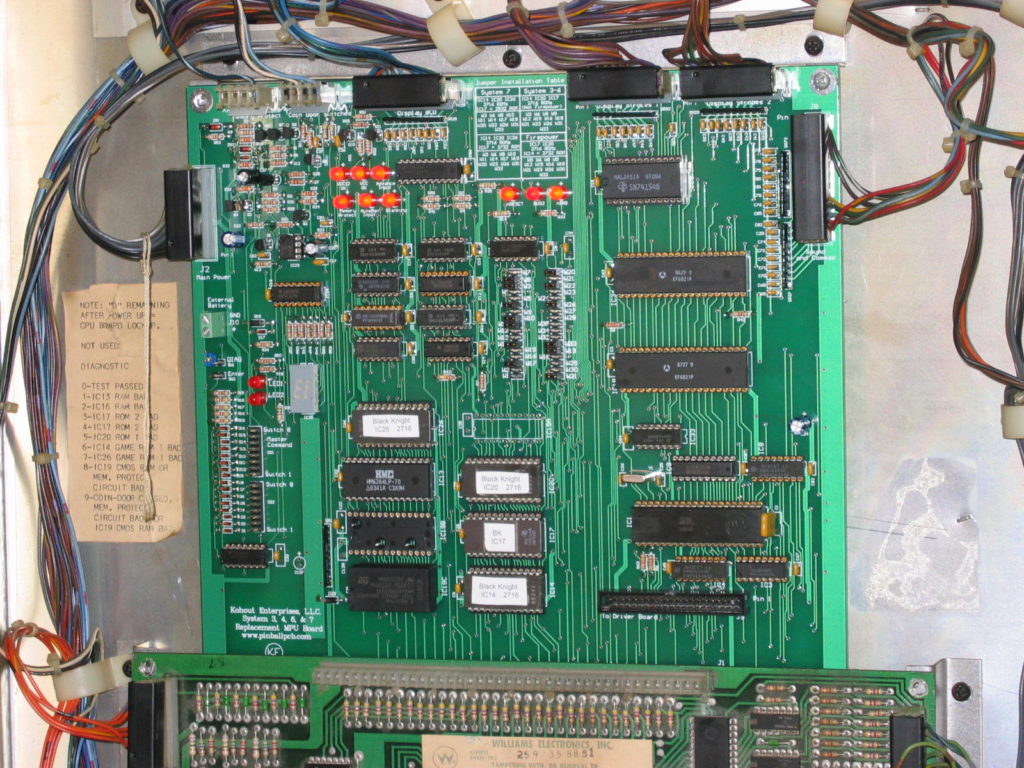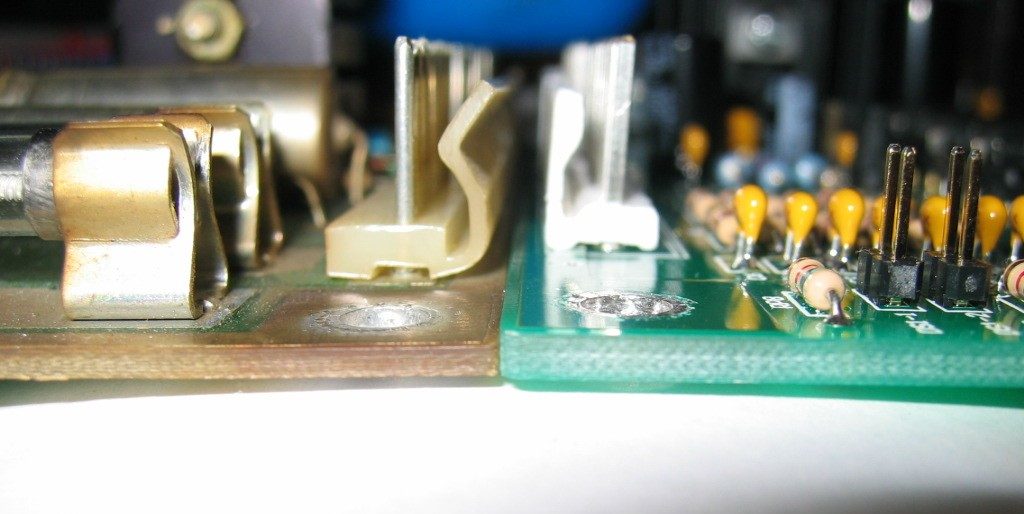 ---
Technical Details:
The two 2114 RAM chips have been designed out and use a single 6264 RAM. The 5101 battery back up RAM, now has five options on the replacement board:
ST ZeroPower SRAM or Dallas NonVolatile SRAM – Both have built in Lithium Battery
Ramtron FerroRAM – No Battery Required
External Battery Backup Low Power 6264
External Battery Backup Low Power 5101
Simtek Quantum Trap RAM – No Battery Required
For the external battery backup options, a two position terminal block can be added for easy connection to an external battery pack. Please contact us or add a note to the PayPal notes section if you would like this added.
Several of critical signals were buffered and used to drive LEDs to for simple diagnostics purposes. Those added LEDs include the following:
5V – Indicates that the 5V supply is above 4V
ADVANCE – Indication for the Advance switch on the coin door.
AUTO/MANUAL – Indication of the Auto/Manual switch on the coin door.
MEMORY PROTECT – Indication for the Memory protect switch on the coin door
BLANKING – Indicates if the blanking signal is correct.
nRESET – Indicates that the Reset circuit is working
BUS02 – Indicates the clock is running
nIRQ – Indicates the IRQ circuit is running
For system 7 Games, the board can be configured to work with a 2532 or 2732 EEPROM for IC17.
For Firepower, the board can be configured for a 2732 Combo ROM, as posted on the Planetary Pinball (Williams) Webpage.