Price: $12.50
This simple volume knob fixes issue with old, dirty, scratchy volume knobs and issues with wiring. This mounts directly on the Sound Board of most machines with remote mounted volume knobs. This eliminates any wiring issues and noise that might be picked up from the sound board wiring through the head and body of the machine. Also, it uses brand new Bourns Audio volume knobs. Simple fix to help with sound problems you might have. Note: You do need to open the backbox to adjust the sound, instead of the coin door.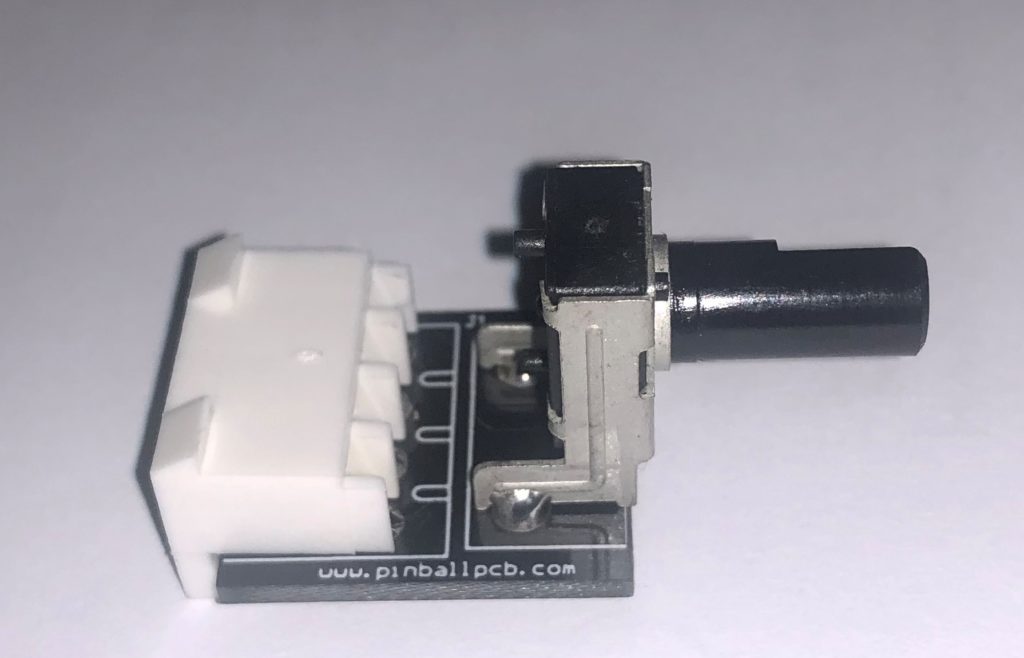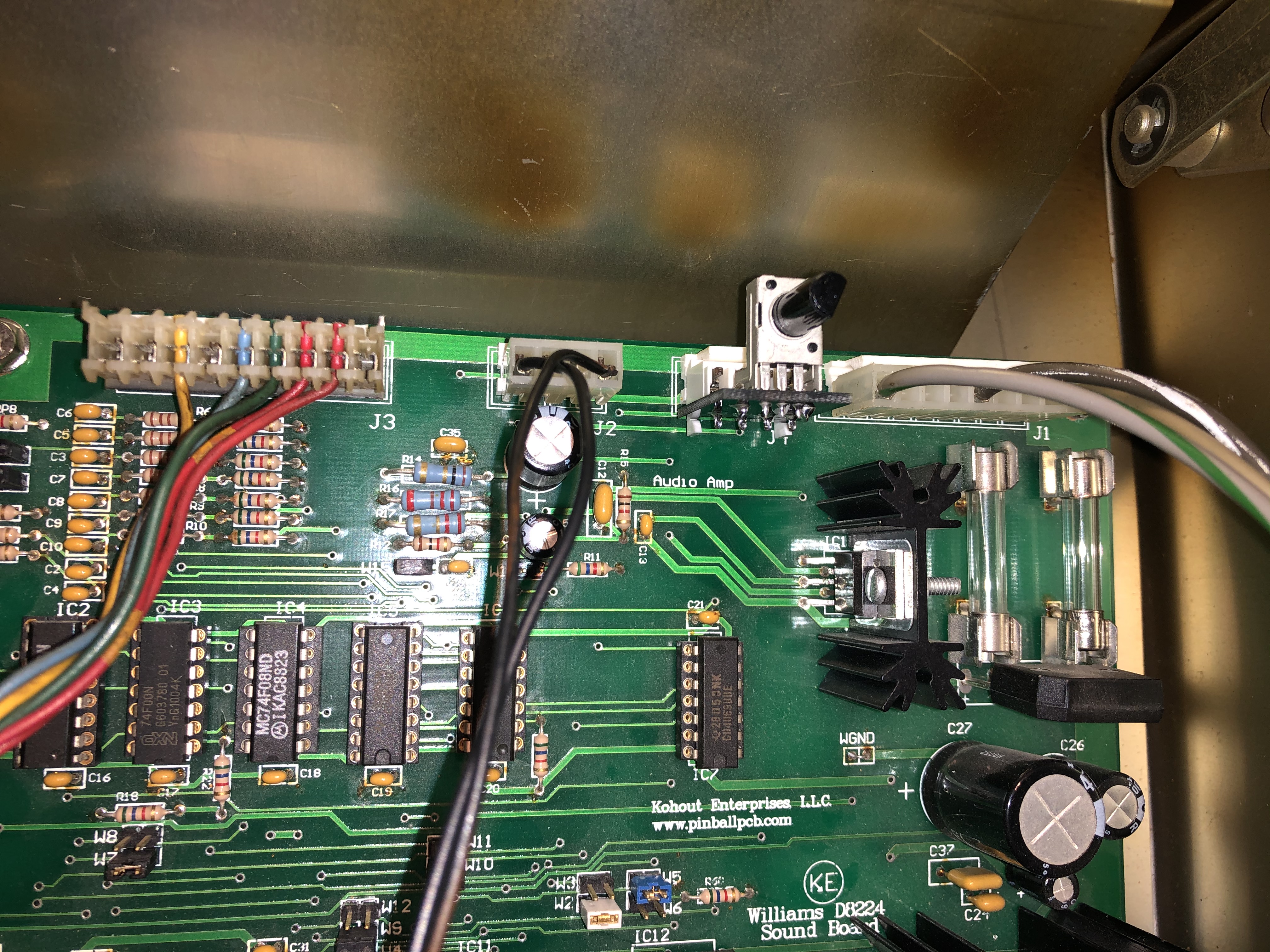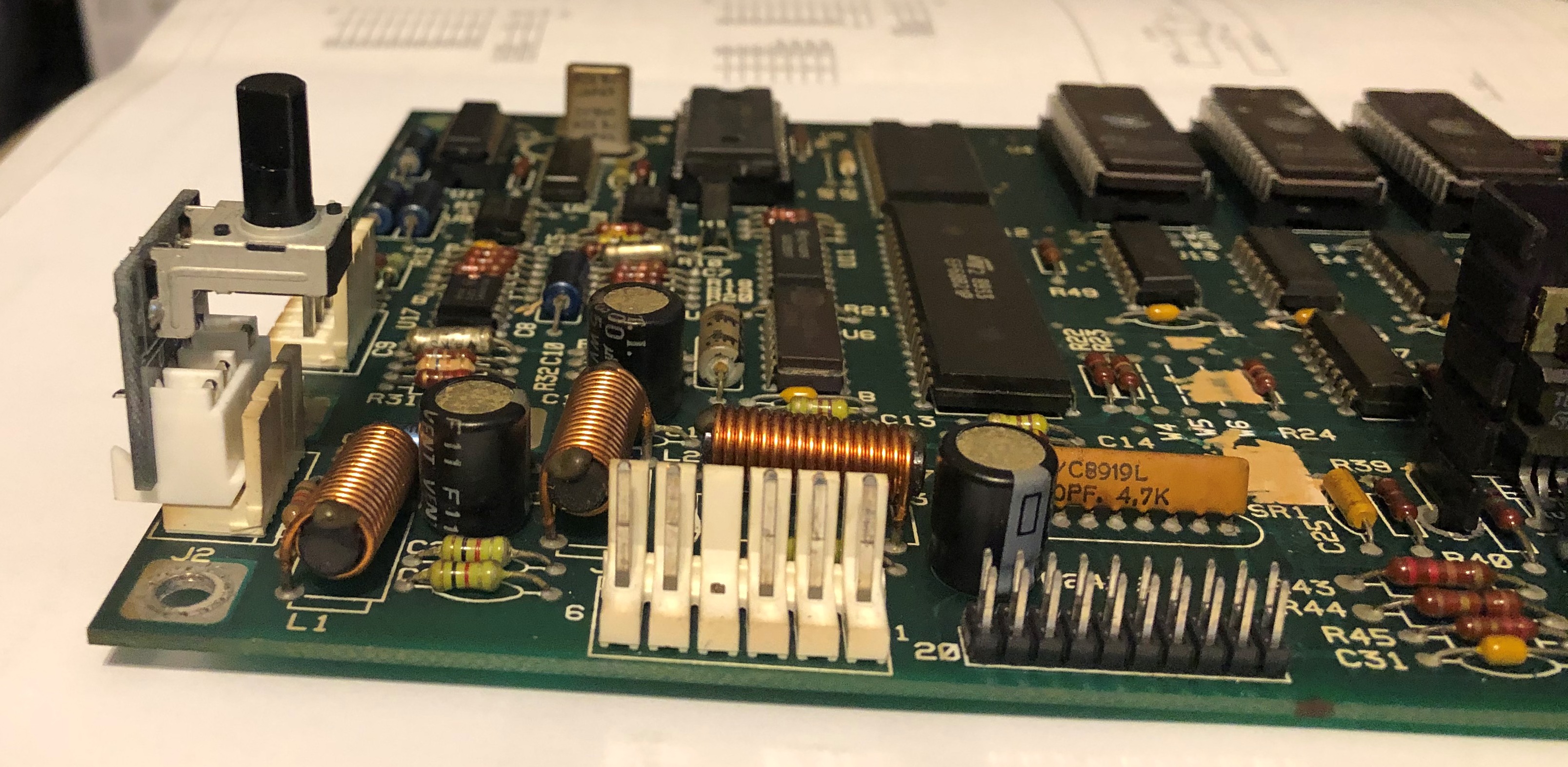 Used in the following games: Most all System 6, 7, 9, and 11 Games. If you have the volume knob mounted inside the coin door, this should work. If your current volume knob is mounted on the sound board, this will NOT work.
Note: You will need to open the backbox to adjust the sound with this replacement knob.